The Sharon Fellowship church of Dallas was inaugurated by the late Rev. K. V. Johnson (NY) on Sunday, October 12th, 1997. The first worship service was conducted at Bro. Roy Abraham's house, 4313 Wayfaring St., Mesquite, TX 75150. The starting members of this church included the families of Brothers Roy Abraham, Finny Varughese, Raju John, Joseph T. Joseph, and John M. Varughese.
During the beginning stages, we did not have an official pastor. Instead, pastors M. D. Samuel (Punjab, India), Abraham Joseph, and Paul Gopalakrishnan (Kerela, India) helped us to conduct services. After three months of services in the house in Mesquite, we moved out to various rental places. In July of 1998, Rev. Mathews Daniel took charge of our church as the first full-time pastor.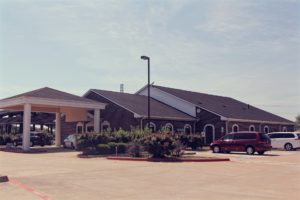 "Rejoice always, pray without ceasing, give thanks in all circumstances; for this is the will of God in Christ Jesus for you."
1 Thessalonians 5:16-18
What is all excitement about from our Dallas Youths and Malayalam Community as whole? It's the dynamic worship at SFC of Dallas and security in the Word of God with the teaching of acclaimed spirit filled men of God. A vibrant music ministry inspired in both English contemporary and traditional Malayalam style fulfills every family members' needs.